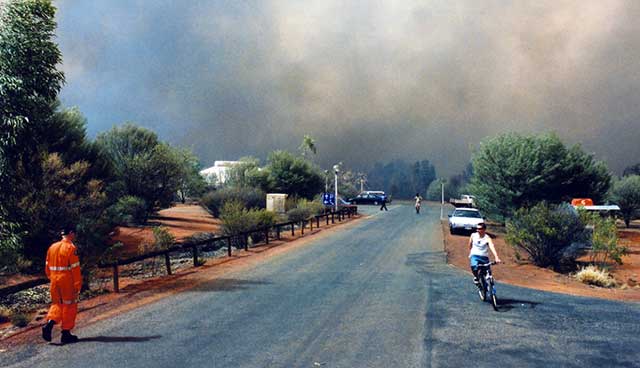 In 2003 a bushfire destroyed the luxury safari camp Longitude 131 on the edge of the Uluru-Kata Tjuta National Park, 10 kilometres from Uluru. Guests and staff were evacuated just after noon today as a large fire front approached the property.
Three people who stayed behind to fight the fire received minor injuries.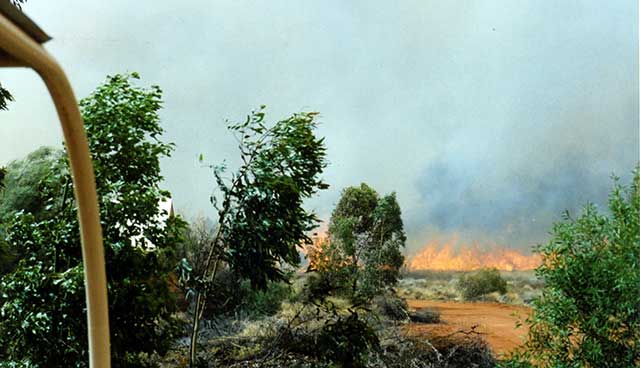 Emergency services personnel battled the bushfire which was fanned by strong winds and 40 degree heat. Despite their efforts twelve of the fifteen luxury tents were destroyed.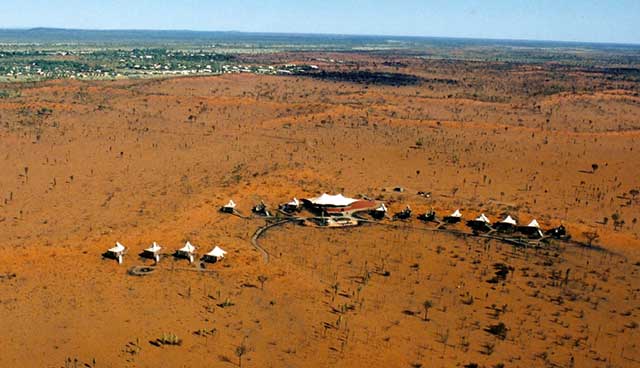 The tents were built on a dune ridge, with a view of nothing but scrub and the famous rock.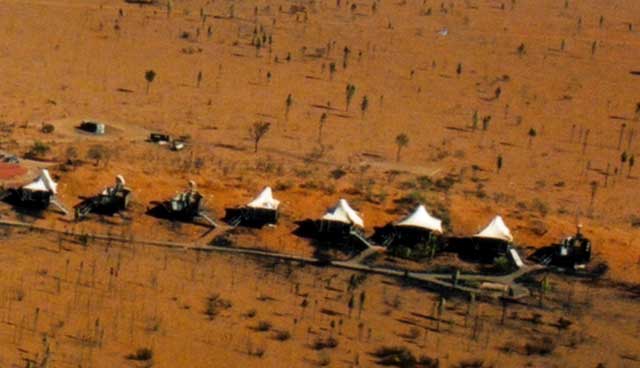 The fire also did a lot of damage in the area surrounding the Yulara resort town. Most of the native landscaping was wiped out.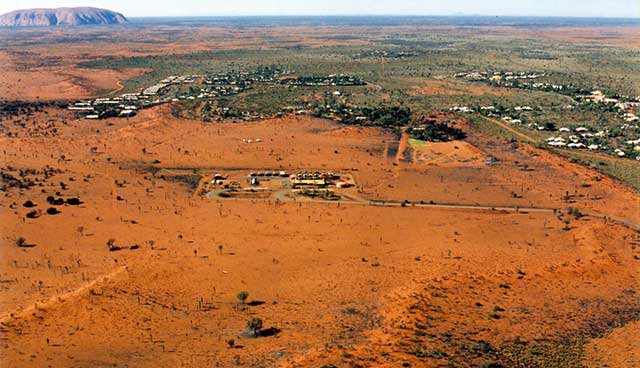 Then four days later, a second fire broke out at the edge of the Ayers Rock Resort. Police said a school, residential area and camp grounds had all been evacuated and extra firefighters had been brought in from Alice Springs.
Access to the Ayers Rock resort and the airport were cut by the fire and planes grounded at the airport by 50 kilometre an hour winds gusting to 75 kilometres an hour.
The Northern Territory's Police Fire and Emergency Services Minister Paul Henderson was left stranded as his plane was unable to take off. He had been in Yulara to thank firefighters for their efforts fighting a fire here on Friday last week.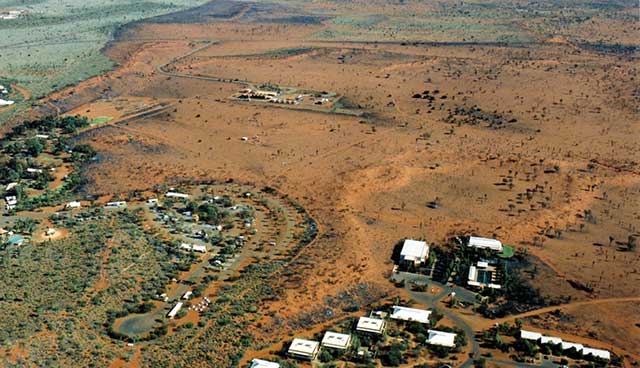 Reports from the Yulara Fire & Rescue Service estimated the initial insurance claim of Longitude 131, the tourist facility damaged by the wildfire, to be around $4 million dollars, with the final claim estimated to be $8-9 million. This does not account for the costs of the evacuation and fire fighting by volunteers, the Bushfires Council, staff from Uluru-Kata Tjuta National Park and the Northern Territory Fire and Rescue Service (NTFRS). During the fires, an NTFRS rescue truck was also destroyed.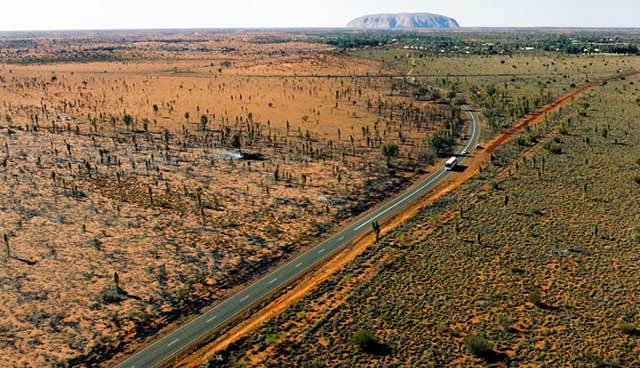 Grey Nomads, travelling on Lasseter Highway about 30km east of Yulara near Ayers Rock, made this video of the bushfire in 2012.